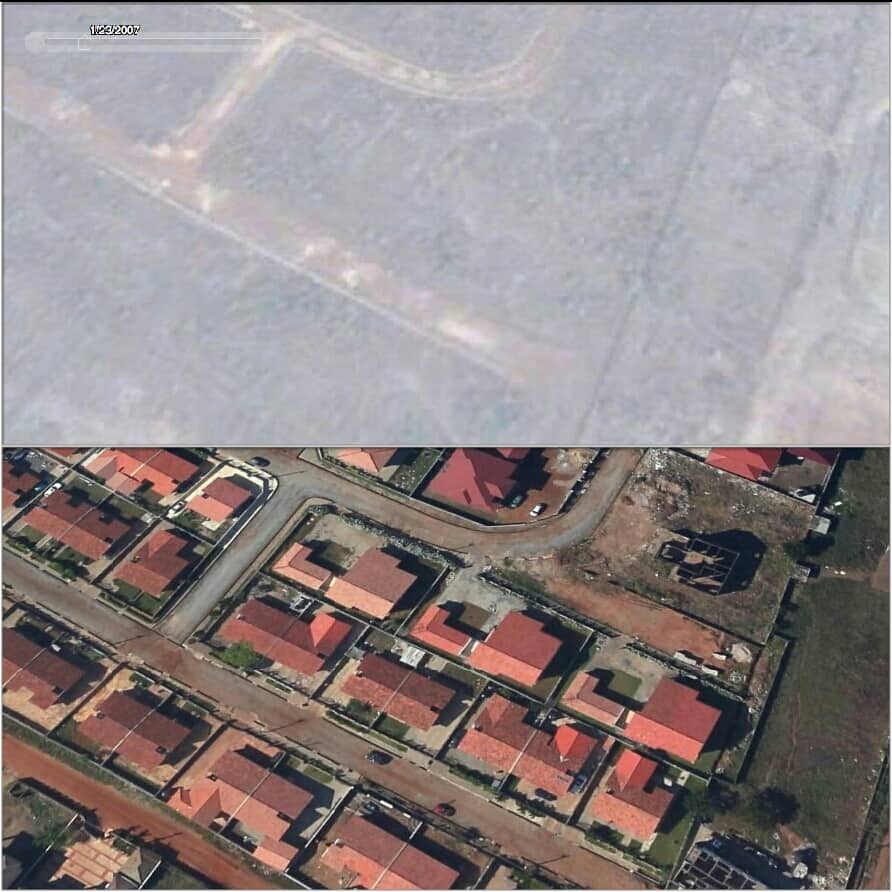 Satellites
One of the definitions of a satellite, which is of particular relevance to this article, is a machine launched into space and moving around the earth. Of its various uses and applications, whether owned and operated by governments or businesses, the satellite may be used to capture high-definition images of our planet, Earth. The first satellite image of Earth was released in 1959. It was from a satellite belonging to the National Aeronautics and Space Administration (NASA). The satellite was called "Explorer 6".
Can this technology be of any use in land litigation in Ghana?
Land litigation in Ghana
Navigating the land mines of land litigation in Ghana, especially in Accra has not been a simple task. One of the various challenges in land litigation in Ghana is the difficulty in proving that an action is statute barred on grounds of limitation. In Ghana, the limitation period for instituting court actions in respect of a claim to a piece or parcel of land is twelve years. Establishing that the action is statute barred has mostly been by oral testimony of witnesses challenged under cross examination after which a judge has to make a determination.
An example of a testimony of a defendant seeking to establish that an action is statute barred could be the following:
"I obtained my lease in 2001 and went into possession. I commenced building in 2002 and by 2004 I had completed the structure and roofed the building".
If a suit was commenced against the defendant in January 2017, it could be very difficult for such a defendant to prove that indeed commenced building in 2002 or completed the structure in 2004. This is because the defendant's main means of proving this fact would be to call witnesses to corroborate his testimony which could be highly unreliable. At the end of the trial, the evidence before the court would be a myriad of testimonies of what witnesses claim to recollect from twelve years ago*.
Google Earth
It is refreshing to note that technology currently available may be used to assist in establishing that the action is statute barred. Google Earth is a free software that creates images of the earth, based on satellite imagery. This software is owned by Google, an American multinational technology company. Images from Google Earth are date and time stamped. Other features of Google Earth include longitude and latitude demarcations/layers, GPS coordinates and searches for locations of landmarks. An absolutely fantastic feature of Google Earth is its historical imagery tool (HIT). Enabling the HIT opens a slider bar in the upper left corner of the display. The display will show a date range from the current day (or the most recent imagery) to as far back as the late 1990's depending on the area you are viewing.
Satellite images in action in court
In the example of the defendant above, all that the defendant would be required to do is to locate his piece or parcel of land on Google Earth, drag the slide bar on the HIT to 2004, compare and analyse the images. The historical image will show that in fact, there was a completed and roofed structure on the plot of land in 2004. From 2004 to 2017 is approximately thirteen years. Satellite imagery captured and stored over this period could be persuasive if not incontrovertible in establishing that the defendant had indeed completed the structure and roofed it in 2004. Consequently, an action in 2017 cannot lie. The HIT provides the defendant with the opportunity to go back in time and obtain proof from an independent, verifiable and reliable source that his structure was on the land as far back as 2004. Of course, this same approach may be employed by a plaintiff who wants to establish the reverse.
Conclusion
The author holds the view that using satellite imagery to establish that an action is statute barred, the reverse or other facts in court could revolutionise land litigation in Ghana thereby lifting a heavy load on the court and litigants.
* Oral testimony is used primarily because of the prevalence of oral tradition over written tradition in matters affecting land.
Author:
Nana Yaw Ntrakwah
Partner, Head of Litigation
Ntrakwah and Co.
Legal practitioners and consultants